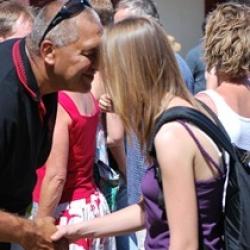 International Kai Festival
Whakatu Marae and Founders Park are holding an International & Traditional Kai Festival to celebrate Waitangi Celebrations on Wednesday 6th February.
The festival allows visitors to sample flavours from around the world end enjoy the diverse cultures which make up the Nelson community. Local families and groups run stalls selling kai and traditional crafts whilst visitors enjoy entertainment  from a range of cultural performers.  If you are interested in running a stall or would like to perform at the Kai Festival please email founderspark@ncc.govt.nz for more information.
Entry Koha