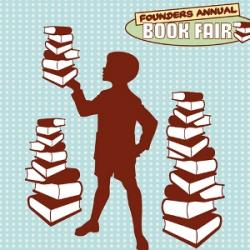 Books, Magazines, Games, Puzzles, DVDs and Vinyl Records
The concept of the Founders Book Fair originated with Amy Brooke who was frustrated by the lack of used book shops in Nelson and shocked to discover so many unwanted books ended up as landfill. Together with friend Shona Banks, Amy organised the first book fair on 25 June 1988.  Its' objective was firstly to recycle books and secondly to raise funds for the park. 
The fair was such a success that it has become an annual event and with the help of hundreds of volunteers it has grown to be one of New Zealand's largest book fairs running for nine days each year starting on Queen's Birthday Weekend.  Each year there are thousands of great quality books to choose from.
Would you like to donate?
Donations of books, recent magazines, board games, puzzles, DVDs and vinyl records can be left at the Windmill during opening hours, 10am - 4.30pm.
We do not take encyclopedias, Readers Digest condensed books, or VHS cassettes.
Donations during Bookfair
Please avoid donating any more than 1 box per day. We will not have capacity to process donations as usual during the week of bookfair.